Back to all posts
Posted on
School Re-Entry Plan (Scenario 1)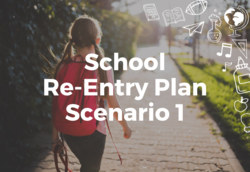 Welcome back everyone! 
As the first day of class approaches, we encourage you all to review our School Re-Entry Plan. We recognize that this school year will be a little different and that students and families have many questions. It is our hope that this school-specific document will help answer the questions you may have leading up to the first day of school.
Our School Re-Entry plan will continue to be updated based on the orders from the Chief Medical Officer of Health, recommendations from Alberta Education, and the discovery of new evidence.
Guidance for School Re-Entry Scenario 1 (Government of Alberta August 20, 2020)