Back to all posts
Posted on
50/50 Fundraiser - We Have A Winner!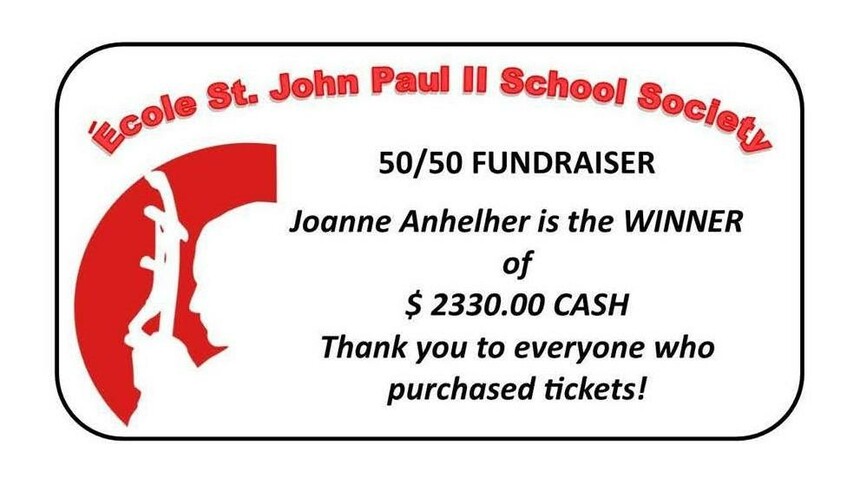 The École St. John Paul II School Society is excited to launch our COVID-friendly contactless 50/50 fundraiser! The School Society fundraising supports many facets in our school.
Some of these include:
• Library books
• In-class resources for teachers
• Field trips
• Mental health initiatives
• Special presentations
Your support is helping us be able to continue to offer quality educational resources to all of our students.